WHAT ARE COLD AIR GUNS?

Vortex Cool Tools are powered by a Vortex tube - a unique device that creates a Vortex from compressed air and separates it into hot and cold airstreams. Here's how it works. The vortex tube's cylindrical generator causes the input compressed air to rotate reaching speeds up to 1,000,000 rpm as it is forced down the inner wall of the hot - or longer end of the vortex tube. At the end of the hot tube, a small portion of this air exits through a needle valve as hot air exhaust. The remaining air is forced back through the center of the incoming air stream at a slower speed. The heat in the slower moving air is transferred to
the faster moving incoming air. The super-cooled air flows through the center of the generator and exits through the air exhaust port.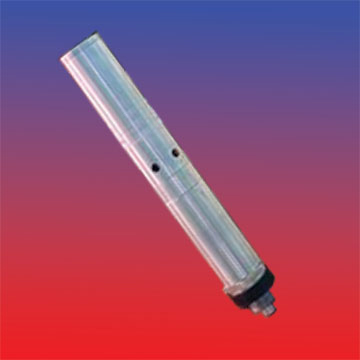 FEATURES:
Cooling performance equal to mist in milling operations without the mess.
Effectively cools dry milling operations, including composite applications.
Excellent for cooling plastic milling operations.
Superior cooling performance drops inlet temperature up to 100°F (55.6°C) for maximum cooling
Adjustability allows you to set the cold airflow rate (BTUH) at optimum levels for your application.
Cools without refrigerants (CFC's/HCFC's) or moving parts for trouble-free operation.
Integral muffler for quiet operation - with OSHA noise specifications.
Powered by filtered factory air (70-100 PSIG /4.8 - 6.9 Bar). Consumes 15 SCFM (425 SLPM).